LOCATION, LOCATION, LOCATION
"My Mom loves it at Riverside Senior Living and she is active and thriving there." – Facebook Review
Located on the banks of the Tennessee River, Decatur is called "The River City" and is known for its great outdoor recreation.
Initially the area was known as "Rhodes Ferry Landing," named for Dr. Henry W. Rhodes, an early landowner who operated a ferry that crossed the Tennessee River in the 1810s at the present-day location of Rhodes Ferry Park. The city was incorporated as Decatur in 1821.
Today this part of the river is home to many delightful events! The Parade of Lights is a sight to see! This Christmas maritime event is sponsored by the Riverwalk Yacht Club and features many boats of all types and sizes decorated with lights, holiday themes and other festive trimmings for the season.
Concerts by the River is a free concert series that offers a wide variety of musical styles in a family-friendly setting. Concerts are held at beautiful Rhodes Ferry Park on the banks of the Tennessee River, right in our own backyard!
Come visit and see what makes Riverside the BEST North Alabama has to offer!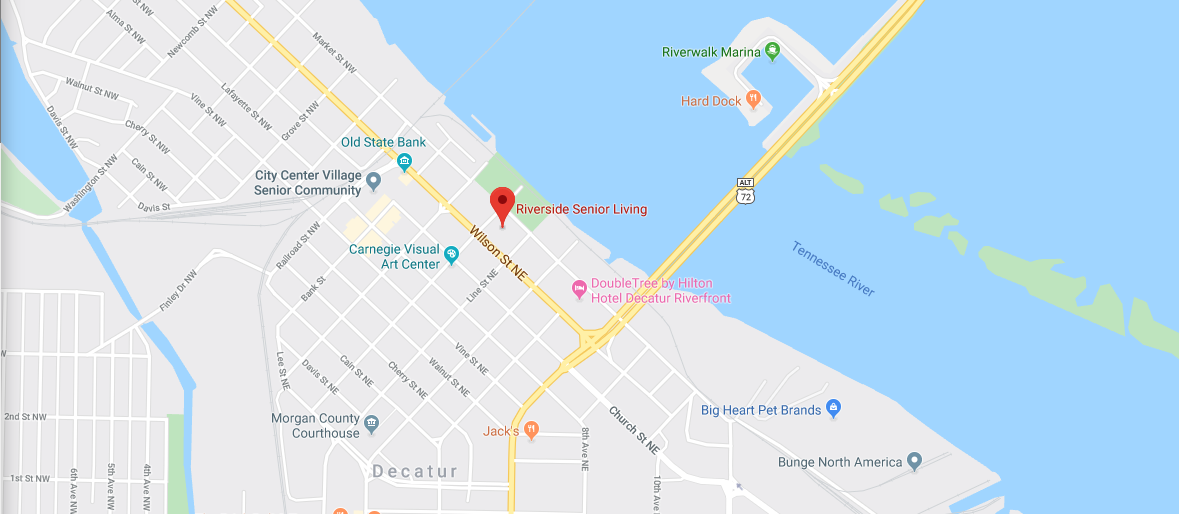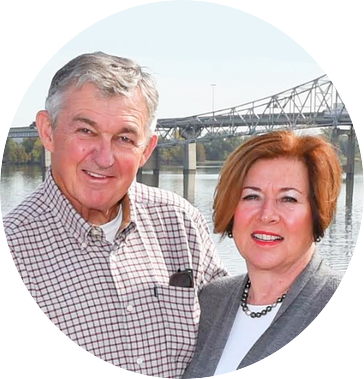 "Steven and I would love to give you a tour of Riverside Senior Living and show you first-hand the "Riverside Difference!" – June Hall