THE RIVERSIDE DIFFERENCE
"The staff is so warm and caring. It's really a family here and I couldn't be happier" – Riverside Resident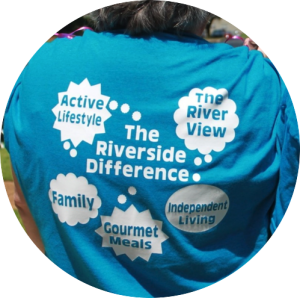 What makes Riverside Senior Living different?
Many things and we call them "The Riverside Difference!"
We are locally owned and operated, by Decatur residents Steven & June Hall
We promise an exceptional independent senior living experience
There is a family atmosphere where we value warmth, compassion, and love
Enjoy delicious, healthy gourmet food prepared by our own in-house Chef Chris
You can take advantage of an active lifestyle with lots of activities
Expect a staff that really cares about you and wants to see you healthy and happy
The view! We are adjacent to the Tennessee River at Rhodes Ferry Park – literally only steps away!
See a full list of the amenities at Riverside Senior Living AT THIS LINK.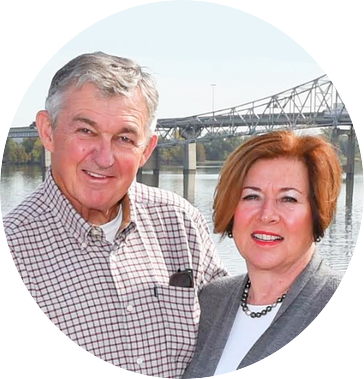 "Steven and I would love to give you a tour of Riverside Senior Living and show you first-hand the "Riverside Difference!" – June Hall
"Riverside was an awesome place for my dear Mother to stay the last 9 months of her life. Now I have so many sweet friends living there. I have already told my children, when the time comes, to let me live at Riverside."
-Vicki Gover Linley
Plan a Visit, Request More Information, Check Availability
We'd love to send you more information, schedule a tour, or answer your questions.