ABOUT RIVERSIDE SENIOR LIVING
In 1986 Riverside Senior Living welcomed our first resident in Decatur's downtown historical district…
Spacious apartments overlook the Tennessee River to the east while a picturesque courtyard with a soothing and peaceful fountain, elegant gardens and wrought iron furniture catch the view of our interior apartments.
It is not unusual to spot a hot air balloon launching from Rhodes Ferry Park just a few footsteps from Riverside, or the magnificent Delta Queen tied up for a day trip in Decatur.
From late May until early September outdoor concerts fill the park on Monday nights and weddings take place on the lawn during the spring, summer and fall. Riverside is a busy, healthy, happy place to call home.
Our campus is locally owned and operated by residents of Decatur who have chosen Riverside as a home for their parents. On any given day, you will spot the owners tending to the grounds, visiting the residents and sharing a pleasant memory with families and friends.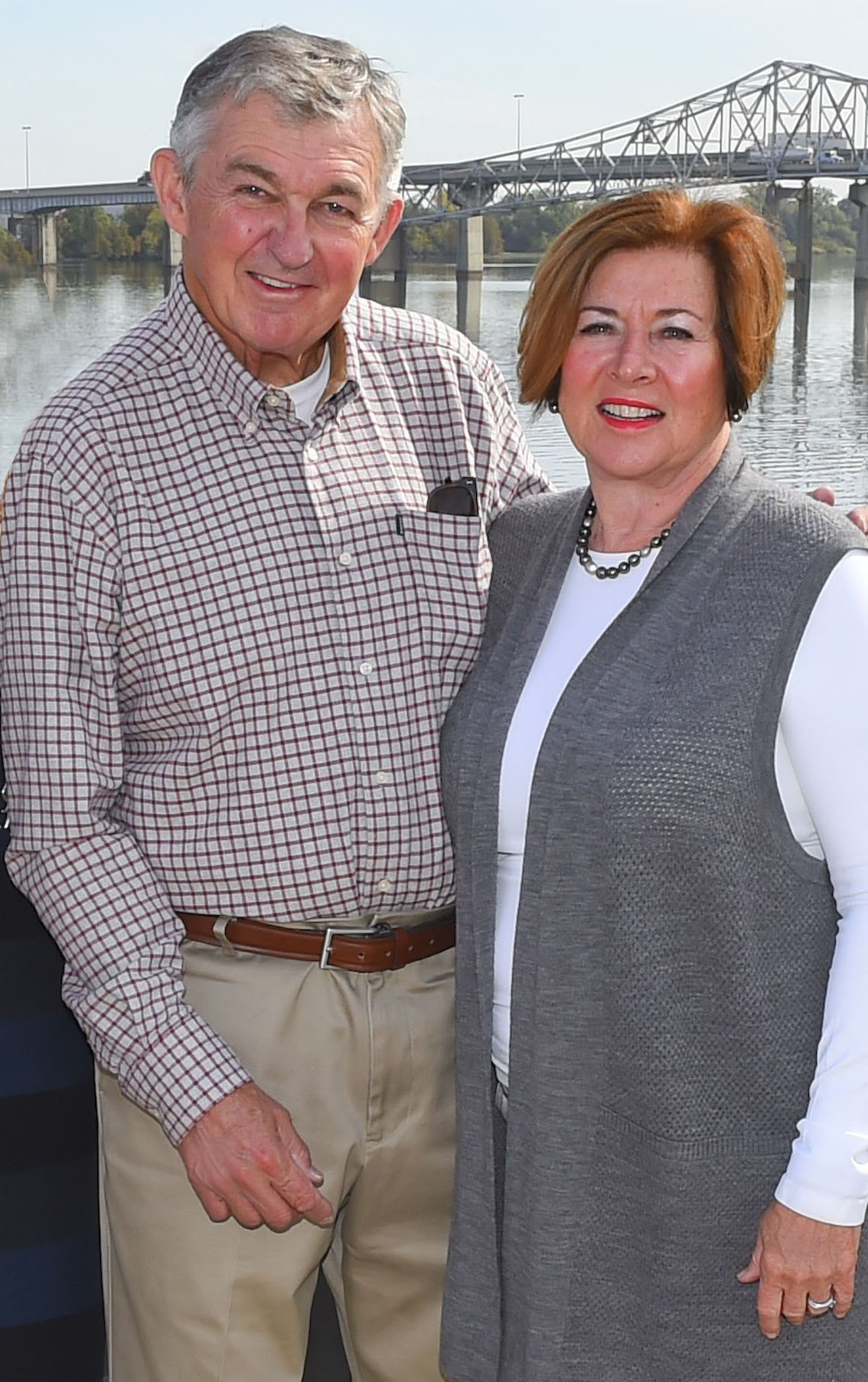 Home Sweet Home!
Steven and June Hall purchased Riverside Senior Living in May 2008. Steven has been a resident of Decatur since 1974 and June is a native of Decatur.
Steven's background is health care. His undergraduate degree is from the University of South Alabama in Health Sciences, his masters, in Health Development, is from the University of Northern Colorado and lastly, he holds a MSA in Hospital Administration from the University of Alabama in Birmingham.
June graduated with a BS from Auburn University in Education. She is a longtime local entrepreneur and has owned and operated several successful businesses.
Steven's parents were residents at Riverside when he learned the owners were looking at options for the administration of the facility. June and Steven decided, with their backgrounds, Riverside would be a good fit for them. As of May 2008, it has been a win-win for all people involved!
June and Steven love the interaction with the residents and staff, which has been a huge Blessing for them.
June is constantly looking for ways to improve the interior of Riverside and make the residents feel special such as fresh flowers on the dining room tables. She believes it is the little things that can make people happy. Steven loves to make the outside campus as attractive as possible. The residents call him their chief Gardner.